Coming Up Roses
While a lot has changed over the years, some things remain the same—like strength, honor, passion and tradition. These are values embodied by every team that's made it to Pasadena. And since 1857, these values have been the hallmark of Northwestern Mutual. For nearly 160 years, we've worked side by side with our clients so they reach their full financial potential. We're proud to serve our clients and help them achieve greatness.
Learn more about Northwestern Mutual and the Rose Bowl
---
The Fight Against Childhood Cancer Comes to Arizona and New Mexico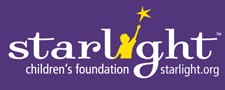 Northwestern Mutual – Southwest is a proud participant in Northwestern Mutual's philanthropic program to accelerate the search for a cure to childhood cancer and to provide support to kids and families facing the daily struggles of this disease.
Partnering with Starlight Children's Foundation, Northwestern Mutual – Southwest, in conjunction with the Northwestern Mutual Foundation, is donating Fun Center mobile entertainment units to four hospitals in the southwest: Banner Thunderbird Medical Center in Glendale, Arizona; Phoenix Children's Hospital; University of New Mexico Children's Hospital in Albuquerque; and Diamond Children's Medical Center in Tucson. Whether hospitalized children are awaiting surgery or sitting restlessly during treatment, Fun Centers help them cope by providing endless hours of fun and distraction.
Click here to see pictures from the Glendale, AZ event.
---
Northwestern Mutual - Tucson is proud to serve southern Arizona. We are located at 1760 E. River Road, Suite 247 in Tucson, AZ. We also have office locations in:
Northwestern Mutual - Tucson has been a part of local communities like those in Arizona for more than 150 years. We continuously support the communities in which we live and serve through the involvement of our local financial representatives and management teams.
With access to a wide array of high-quality financial products, services and expertise through Northwestern Mutual, our financial representatives, advisors and specialists are able to create personalized solutions for every financial situation. Northwestern Mutual - Southwest is consistently a top provider of life, disability, long-term care, retirement, annuity, and employee benefits solutions.
Because we are growing along with our communities in Tucson and southern Arizona, we are selectively looking to attract and develop high quality, motivated individuals who are committed to building an integrated Northwestern Mutual financial security practice and are dedicated to serving their clients.
Steve Forbes and John Schlifske on
"The Power of a Game Plan"
Northwestern Mutual hosted a speaker series with Steve Forbes, chairman and editor-in-chief of Forbes Media and John Schlifske, Northwestern Mutual chairman and CEO. Forbes and Schlifske shared their perspectives on the economy, the financial markets, and the importance of having a sound financial game plan in place regardless of market conditions. The event was part of a three-city tour and saw over 1,000 attendees.
In the News